Meinkind Comfortable Ergonomic Baby Carrier
Comfortable & Breathable Infant Baby Carrier 
The wider belt 

provides great

 

lumbar support

 

to disperse the pressure

Breathable air mesh

, suits many seasons, especially the summer
Ergonomic & Convertable Baby Holder Carrier
Designed with

 

C-shaped

, keeps baby legs

 

M-shape

 

to make baby cozy

2 in 1 carrying ways

, front carry face inward and front carry face outward
Tips
1. Hand wash

2. Do not bleach

4. Do not tumble dry

Hang-on and air dry
Practical Baby Carrier: Newborn to toddler, 8-33 lbs(Max), breathable air mesh, easy to put your baby in with no assistance
Adjustable Baby Carrier: Max is 45 inches, parents can adjust waist belt and shoulder straps, from Petites to plus size moms
Extra-padded Shoulder Straps
Extra-padded shoulder straps and adjustable waist belt will disperse the pressure, parents and baby both feel more comfortable when wearing the baby carrier
Foldable Head Support
Head support does a good job supporting the baby's neck and head to ensure that baby is not tired in a baby carrier, foldable headrest, ideal for sleeping baby
Designed with C-shaped, matches the shape of the baby's vertebral, keeps baby legs M-shape to make baby cozy
Comfortable and Breathable Fabric
Meinkind ergonomic carrier is specialized customized with high quality and fine workmanship, soft, comfy, and breathable fabric suitable for all seasons

Comfortable Baby Carrier: Wider belt, provides great lumbar support to disperse the pressure, lightweight for shopping and traveling, parents will have hand free to do other things
Convertible Baby Carrier:2 in 1 carrying ways, front carry face inward and front carry face outward

Breathable infant baby carrier is suitable for all-season especially summer, The breathable cover was a nice touch for when the sun gets a bit too warm for baby
Extra-padded shoulder straps and adjustable waist belt will disperse the pressure, feel more comfortable when wearing the baby carrier
It was very comfortable for carrying the baby with the baby carrier during shopping without much pain, also for men
Parents will have hand free when hiking, kids are happy to sit on the infant baby carrier when they are able to see around.
Q&A:

Q: Does it have good back support?
A: To be honest not the best. My wife tries to use it and said I made her back strain a bit. If you have the money I'd go with a better one but this one works just enough to get by. Doesn't hurt my back all that much but I'm almost a foot taller than her. Hope this was somewhat helpful

Q: How does the back carry position work?
A: Hello.Thank you for your interest in the Meinkind Baby Carrier.
The Baby Carrier allows for front inward, front-outward, hip carry positions.
Hope it will help you a lot.

Q: is it easy to get baby in and out of by yourself?
A: Yes, it's very easy to get baby in and it by yourself with front carrying.

Q: Does this work well with larger babies? Mine is 1 year old and 20-22 lbs currently.
A:I used it for a baby that's 1 year old and 19- 22 lbs. It does work well. Web description is suitable for 7.7~33 lbs baby. Recommend!!

Q: What is the maximum waist
A: My waist is a 32 and there is plenty of room where the Velcro attaches to the other side of the belts

Q: Is there any extended warranty on this baby carrier ?
A: Thank you for your question. we can replace them for free If any quality problems.

Q: Can this be worn on your back?
A: No. This black baby carrier can only be worn on the front. But our another gray baby carrier (multi-functional infant carrier) can be worn on back and front.

Q: What size or when should the baby be turned to facing out?
A: It depends on the baby really... my baby is big for his age, so I was able to turn him by month 2

Q: "Black" just looks like grey irl Right?
A: Yes

Q: is the material this carrier is made of non-toxic?
A: I have no idea about it.

Q: Can you tell me if hip support available?
A: Thank you for your question. The dark grey baby carrier doesn't support hip carrying. The grey baby carrier does support hip carrying. They are all available.

Q: Can you wear on your hip?
A:only front carry with face outward or face inward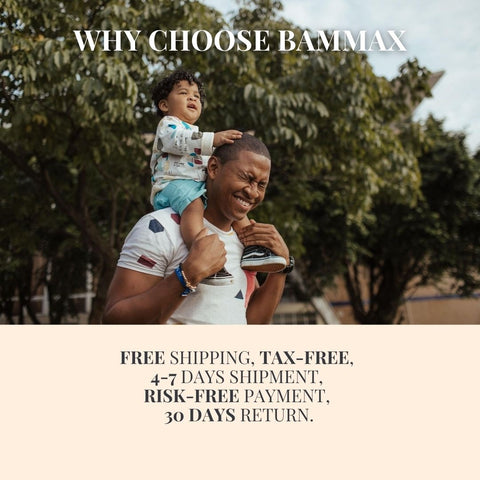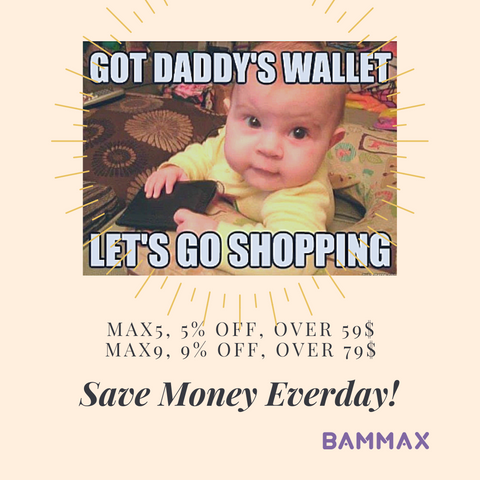 USA LOCAL SHIPPING
| | | |
| --- | --- | --- |
| Method | Shipping Time | Cost |
| Standard |  7-10 business days | Free |
| Expedited | 4-7 business days | $9.99 |

BAMMAX reserves the right of final interpretation.
If customers have any questions about their location, please contact us online in time. We will answer you as soon as possible.
Thanks for understanding.